Your Guide to Hormone Replacement Therapy
SDBody has just released a new report entitled, "Your Guide to Hormone Replacement Therapy."
As we age, our levels of hormone production decline causing many symptoms that you may not realize are related to hormones at all: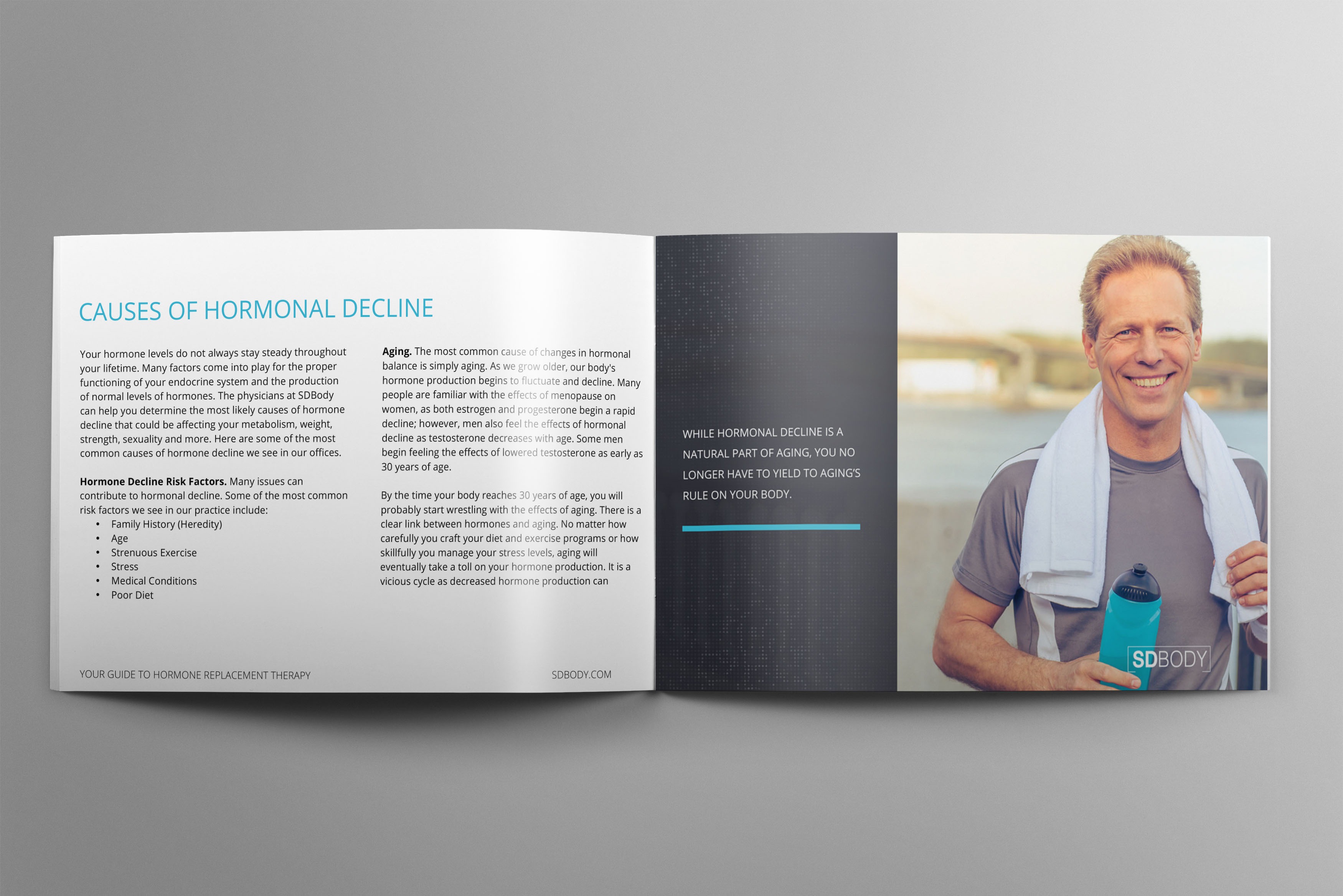 Weight Gain
Lost Muscle
Lack of Energy
Insomnia
Low Sex Drive
Erectile Dysfunction
Depression
Anxiety
Mood Swings
Memory Loss
The good news is you don't have to needlessly suffer from the symptoms of aging and hormone decline. If you are suffering from any of these symptoms or more, you have many options available. SDBody is a leader in hormone replacement therapy in San Diego and has helped many clients lead fuller lives with a holistic approach to hormone replacement.
Our clients — both men and women — have learned how to prevent hair loss and even restore hair growth using these medical advances. You no longer have to sit back while age, genes and stress diminish your hair line.
You may not even realize what a large impact your level of hormones has on your quality of life. We've successfully treated men and women in San Diego who now enjoy increased energy, improved muscle gains, and improved overall health. Our experts can help you get the most out of life, regardless of your age.
SDBody can help you craft more than just a hormone replacement therapy plan — we can help you craft a plan to achieve your best life possible.
Get your copy of SDBody's Guide to Hormone Replacement Therapy. In this 24-page report, you will learn all about how to build a holistic, custom and preventative approach to hormone replacement to help you meet your fitness, nutrition and life goals with confidence.
Download Your Guide to Hormone Replacement Therapy Today!